Mama Natural Birth Course Enrollment
1 payment of $198
Congratulations! You're just moments away from stepping into your best and most natural birth.
Please use the email address associated with your Facebook account. We use it to invite you to our private Facebook group for students.


What's Included?
A comprehensive 8-part video series
Practice videos for you & your partner
Natural childbirth videos
Printable cheat sheets and resource guides
Student groups moderated by a Certified Doula
Special training class for VBAC birth
Breastfeeding master class
30-day money back guarantee
Plus…
Natural pregnancy affirmation cards
Childbirth affirmations audio recordings
Natural labor playbook
Prenatal exercise video
Handmade bracelet from our charity partner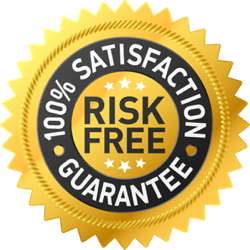 Mama Natural Birth Terms of Use & Disclaimer
Refunds
We believe so strongly in the power and effectiveness of our course that we want to make it completely risk free for you.
We offer a 30-day money back guarantee. If you're not happy within the first 30 days, we will refund your tuition paid minus the $35 for the bracelet and affirmation cards that we send students in the mail.
All refund requests must be in writing, and you must email such request to Licensor's Customer Support Department at support @ mamanatural dot com. It may take up to one week to process your refund request.
All refunds will be made using the same payment method that was used to purchase the Software.
Upon receiving your refund you must stop using the Course and delete any course materials which you may have saved on your computer or mobile device.
Disclaimer
The information presented within the MAMA NATURAL BIRTH course is presented for educational and entertainment purposes only. Statements and opinions expressed throughout this course videos, images, and written materials should not be considered fact or medical advice. It is not meant to replace professional medical advice, diagnosis, or treatment. Always consult your health care provider if you have questions regarding your health or the health of your family.
MAMA NATURAL BIRTH presents the material within this site as is without any kind of guarantee, expressed or implied, and is not responsible for any type of loss or damage caused by anyone's dependence on the information contained with this site.
All contents copyright © 2015 MAMA NATURAL BIRTH LLC unless specifically noted otherwise. All rights reserved and protected under all International Treaties and Agreements. This course provides information of a general nature and is designed for educational purposes only. If you have any concerns about your own health or the health of your child, you should always consult with a healthcare professional. Please review the Terms of Use below before using this site. Your use of the site indicates your agreement to be bound by the Terms of Use, MAMA NATURAL BIRTH's Disclaimer of Warranty, Copyright Protection, and Trademark/Proprietary Rights.
Copyright
All material on this server and this internet site is protected by U.S. and international copyrights. Only personal use of such material is permitted. Requests for permission to use or reproduce such copyrighted material may be e-mailed to SUPPORT @ MAMANATURAL.COM. By using any part of the MAMA NATURAL BIRTH course, whether personally or via computerized robot, you expressly agree and consent to these terms and conditions.
By submitting any materials to MAMA NATURAL BIRTH LLC you automatically grant, or warrant that the owner of such any materials has expressly granted, MAMA NATURAL BIRTH LLC the royalty-free, perpetual, irrevocable, non-exclusive right and license to use, reproduce, modify, adapt, publish, translate, create derivative works from, distribute, perform, and display such any materials (in whole or part) worldwide and/or to incorporate it in other works in any form, media, or technology now known or later developed.
This site may include links to other Internet sites solely as a convenience to users. MAMA NATURAL BIRTH LLC does not endorse any such sites or the information, material, products or services contained on or accessible through the sites. You access and use such sites, including information, material, products and services therein, solely at your own risk.
Terms of use
Please read this agreement carefully before accessing or using this site. By accessing or using the site, you agree to be bound by this agreement. The information and services on this site are provided by MAMA NATURAL BIRTH LLC and its affiliates and suppliers (collectively, "MAMA NATURAL BIRTH LLC"), subject to your agreement to the terms and conditions below. MAMA NATURAL BIRTH LLC reserves the right, at any time, to modify, alter, or update theseTerms of Use, and you agree to be bound by such modifications, alterations, or updates.
Use of information & services
Always check with your healthcare provider or equivalent before making major decisions before, during and after pregnancy and childbirth. Our course information is for use as a guide, and not to replace medical advice.
The information (including without limitation advice and recommendations) and services in this course are intended solely as a general educational aid and are neither medical nor health care advice for any individual problem nor a substitute for medical or other professional advice and services from a qualified health care provider familiar with your unique facts. Always seek the advice of your physician or other qualified health care provider with any questions you may have regarding a medical condition and prior to starting any new treatment. Nothing contained in this course is intended to be used for medical diagnosis or treatment. The information and services are provided with the understanding that neither MAMA NATURAL BIRTH nor its suppliers or users are engaged in rendering legal, medical, counseling, or other professional services or advice. Your use of the course materials is subject to the additional disclaimers and caveats that may appear throughout the site.
MAMA NATURAL BIRTH LLC and its agents assume no responsibility for any consequence relating directly or indirectly to any action or inaction you take based on the information, services or other material on this site.
Disclaimer of warranty
MAMA NATURAL BIRTH LLC makes no warranties, representations, statements or guarantees (whether express, implied in law or residual) regarding the information, services, and materials contained in this course. All materials are provided "as is" and "as available" and feature our 30-day money back guarantee.
Limitation of liability
In no event shall MAMA NATURAL BIRTH LLC (including our affiliates and suppliers) be liable for any loss, liability, damage (whether direct, indirect or consequential), personal injury or expense of any nature whatsoever which may be suffered by you or any third party (including your company), as a result of or which may be attributable, directly or indirectly, to your access and use of the course materials, any information contained on this website, your or your company's personal information or material and information transmitted over our system. In particular, neither the website owner nor any third party or data or content provider shall be liable in any way to you or to any other person, firm or corporation whatsoever for any loss, liability, damage (whether direct or consequential), personal injury or expense of any nature whatsoever arising from any delays, inaccuracies, errors in, or omission of any share price information or the transmission thereof, or for any actions taken in reliance thereon or occasioned thereby or by reason of non-performance or interruption, or termination thereof.
Indemnification
You agree to indemnify, defend and hold harmless MAMA NATURAL BIRTH LLC (including its affiliates and suppliers) from any liability, loss, claim and expense (including attorneys' reasonable fees) related to (i) your violation of this agreement, and (ii) your posting of material to this site.
Changes to site
MAMA NATURAL BIRTH LLC and its suppliers may and are allowed to make improvements or changes in the information, services, products, and other materials on this site, or terminate this site, at any time without notice. MAMA NATURAL BIRTH LLC may modify this agreement at any time, and such modifications shall be effective immediately upon posting of the modified agreement. Accordingly, you agree to review the agreement periodically, and your continued access or use of this site shall be deemed your acceptance of the modified agreement.
Miscellaneous
This agreement and the resolution of any dispute related to this Agreement or the site shall be governed by and construed in accordance with the laws of California, without giving effect to any principles of conflicts of law. MAMA NATURAL BIRTH's failure to insist upon strict enforcement of any provision of this agreement shall not be construed as a waiver of any provision or right. Any legal action or proceeding between MAMA NATURAL BIRTH LLC and you related to this agreement shall be brought exclusively in a federal or state court of competent jurisdiction sitting in California, County of Orange.
Proprietary rights
All materials on this site are owned and copyrighted by MAMA NATURAL BIRTH LLC or its affiliates or suppliers and may not be accessed, downloaded or printed for any commercial or non-commercial use. Without the prior written permission of MAMA NATURAL BIRTH LLC, you may not copy, distribute or transfer any material on this site, in whole or in part. All trademarks, service marks, and trade names (collectively the "marks") are proprietary to MAMA NATURAL BIRTH LLC or other respective owners that have granted MAMA NATURAL BIRTH LLC the right and license to use such marks.
Thank you so much for reviewing this agreement!